Profile
I 'm a developer
About me
I am an Full Stack Developer having good knowledge of front-end and back-end techniques . I love structure and order and I also stand for quality. I love spending time on fixing little details and optimizing web apps. Also I like working in a team, you'll learn faster and much more. As the saying goes:'Team Work makes the Dream Work'.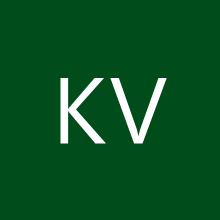 Details
Name:
Kunal Verma
Age:
24 years
Location:
Gurgaon
Education
"Education is what remains after one has forgotten what one has learned in school."
- Albert Einstein
Educations
Infosys Internship
Jan 2016 - July 2016
Course - Microsoft TechnologiesInfosys' InStep internship program is practical, dynamic, challenging and brings together young minds from across the globe. Trained in .NET Technologies. Infosys Mysore DC
Technological Institute of Textile &Sciences
July 2012 - July 2016
Bachelor - Computer Science (Specialization:C,C++,Data Structure)The education was mainly programming, but I also learned about Database,Data Structure ,OOPS and more. During my time in college, I learned about coding -the importance of OOP-, web- and user experience and design. Birla Colony, Bhiwani, Haryana
Blue Bells Model School
Jun 2010 - Jun 2012
EngineeringI graduated highschool, where I enjoyed doing science, math and physics. I realized in my third year of school that I wanted to do something with coding, and so I started making small C applications. Sector- 4, Gurugram, Haryana
---
Certifications
Microsoft 70-483
July 2018
Microsoft 70-480
July 2018
Programming in HTML5 with JavaScript,Jquery and CSS3exam-70-480
Experiences
"Protons give an atom its identity, electrons its personality."
- Bill Bryson, A short history of nearly everything
Nagarro :NPO Product Based Client
Nov 2018-Present
Fulltime - Senior Associate Technology
A supplier of software and services specifically designed for nonprofit organizations. Its products focus on fundraising, website management, CRM, analytics, financial management, ticketing, and education administration.
Working as a Full stack .Net ,Angular Developer
Gurgaon
Infosys-Heath &Insurance Domain
Dec 2017-Nov 2018
Fulltime - Senior Developer/Security Engineer
A Fortune 500 United States-based investment and insurance company
Working as a Senior Devloper and Security Engineer for a large American Heath &Insurance Domain related Client. The application is .NET based and as a team we are working in a fully scrum way.Implement and neutralize various Security Threats
Infosys, Pune-Phase 3
Infosys-Health Care Domain
Mar 2017 - Dec 2017
Fulltime - Senior Developer/Build EngineerAmerican managed health care company that sells traditional and consumer directed health care insurance plans and related services, such as medical, pharmaceutical, dental, behavioral , behavioral health, long-term care, and disability plans, primarily through employer-paid (fully or partly) insurance and benefit programs
Worked as a Associate application Devloper on a large Health Care related Client. The application is .Net based and as a team we are working in a fully scrum way.As a Build Engineer deployment i build and deployed the code to the different Environments.
Infosys, Pune-Phase 2
Infosys:Logisic & Transport Client
DEC 2016 - Mar 2017
Fulltime - DeveloperFrench multinational company operating worldwide in rail transport markets, active in the fields of passenger transportation, signalling and locomotives
Developement and Migration of SharePoint 2013 based site.
Infosys, Pune-Phase 2
Infosys :Prototypes &POC
Aug 2016 - DEC 2016
Fulltime - DeveloperWorked on various Small Scale Projects .Delvelopement of indivaidual Modules and POC.
Infosys, Chennai
Infosys:Vechical Rental Website
Aug 2016 - DEC 2016
Intern/Trainee A MVC based commericial vehical rental website.
Infosys, Mysore
MINISTRY OF COMMUNICATION AND INFORMATION TECHNOLOGY
June 2015 – August 2015
Intern C/C++ Internship and developing of GUI ticket system using CodeBlock IDE. Also worked as shadow resource for a mojor Gov. Project. Delhi
Abilities
"Life without knowledge is death in disguise."
- Talib Kweli
Projects
"You can do anything you set your mind to."
- Benjamin Franklin
---